Our YouTube series, Essential Marketing, is all about providing practical, hands-on tips for digital marketing that you can put to good use right now. Like and subscribe to our channel to stay up to date with our monthly videos!
As a digital marketing agency, DWMS is data-driven! Maybe you've worked with marketing agencies before that didn't seem to make much of a real difference in your business' bottom line. That is why we always bring everything we do in marketing back to the data!
Whether for advertising, social media, SEO (search engine optimization), or any other marketing strategy, we are always looking at the data to make sure what we're doing is actually moving the needle for you. We constantly collect and analyze information and stats to fine-tune your marketing strategies, seeking to help you gain a competitive advantage.
Anyone can publish a social media post, a Google Ad, or a website page, but can you post the RIGHT content, and get it in front of the right audience, to make a difference in your leads, traffic, sales, and phone calls?
At DWMS, with our data-driven approach, we believe we can! Give us a call to find out how we can use data to grow your business.


How Much Can I Afford to Pay a Marketing Team?
This is the most common question that business owners have but that they don't ask us!
Look, we get it, it's frustrating to look into hiring a service–for anything, really, not just marketing–only to find that there's no pricing information readily available. Having to take time out of your schedule for a meeting or a phone call just to find out a company's offerings don't align with your budget can be a huge disappointment.
All that being said, your business is unique, and there is no one-size-fits-all price for the marketing plan we may create with you. However, below you'll find some examples of packages that we've tailored to fit previous or existing customers' needs, just to give you an idea of what different price points can include.
for small brick-and-mortar businesses who want to increase their market share in one specific city or area; this package might include:
Google Ads Campaign
Google Maps Optimization
in-depth, specialized services to position you as an industry leader and create demand for your product or service
Strategic social media campaign
Search engine optimization (SEO)
Email and text marketing campaigns
get an entire team of experts for a fraction of the cost to hire in-house, including channels of previous 2 packages plus:
Website design and development
Graphic design
Video production
Radio + TV advertising
Analytics and reporting
Schedule a Discovery Call to tell us about your business' needs and discuss the package we can custom-tailor just for you.
Our Clients Love What We Do
David White, owner of DWMS, has over 20 years of experience in digital marketing. David has helped develop advertising campaigns for household names such as Amazon, Target, Microsoft, and World Vision. He's surrounded himself with a team of professionals with their own areas of expertise and passion for helping businesses through digital marketing. Whatever your marketing and communications needs, our team has you covered.
Here are just a few of our current and previous customers we've provided a wide and varied range of services.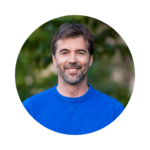 I could not be happier with the work of David and his team. They took the time to understand my business and my customers. I appreciate their partnership as they work to grow my business.
Ken
Owner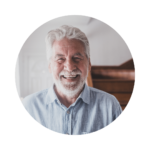 We're a small company and I treat DWMS as my marketing team. I'm happy we found each other!
Mason
Owner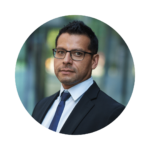 These folks have worked very hard to learn our business and our customers. Our leads are rolling in, their SEO is working and we are looking forward to our continued relationship with the team very much to dominate the
Renton plumbing
sector.
Fernando
VP of Sales