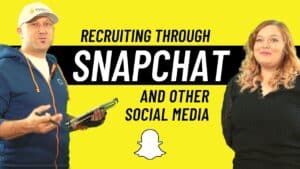 We recently had a long-time customer reach out to us for help in recruiting for some employment positions they wanted to fill. This customer had tried recruiting through channels like Indeed and ZipRecruiter, but found their job posts weren't being found by the candidates they wanted to reach. This week on Essential Marketing we discuss the approach we decided to test for recruiting for this customer: Social Media. 
Read on or watch the video below to see how we decided to test this approach, and a few things we discovered along the way.
***
Why Does it Matter?
This isn't the only customer we have who has mentioned recent difficulty in finding and hiring the right candidates for their business. We know this is a nation-wide issue, as well. According to a recent study by Indeed's Hiring Lab, US job postings on Indeed's site in 2022 have averaged 60% higher than the pre-COVID baseline. Companies want to hire new employees, and are even offering better pay, benefits, and perks than ever before, but still can't seem to find people to hire.
What's the Approach?
While there are a lot of issues in the current job market that even the experts don't fully understand and that are difficult to work around, one element that we decided to focus on was the strategy for job ad placement. We zeroed in on the intersection of Recruiting and Marketing, recognizing the opportunity that social media presents to raise awareness and create demand.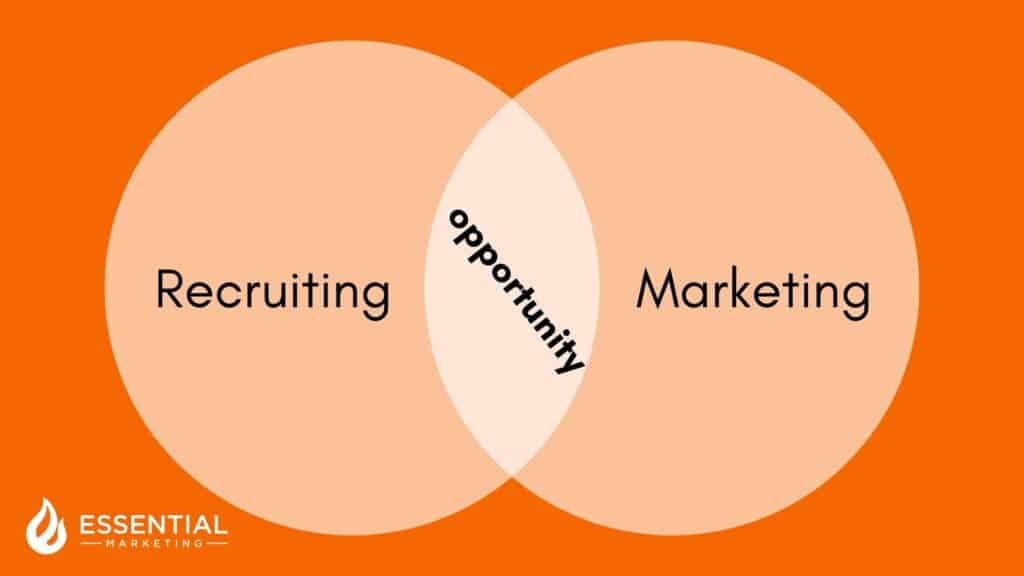 We realized that the candidates that our customer was looking for probably wouldn't be visiting job sites on a daily basis, but they are likely using social media. For this particular job ad, we decided to start our testing approach with Snapchat. The job is entry-level and likely to appeal to a younger demographic; we know that 78% of Snapchat's user base is under the age of 35, and nearly half is under 25, so this platform seemed ideal for reaching that audience.
How Do We Implement It?
We created an ad that's a short animation video with some attention-grabbing bullet points about the job. The user swipes up for more info, and we know we don't have much of their time, so we make this short and sweet. The user is able to fill out a very simple form, just with name, email, and phone number, which we are then able to collect, essentially generating a list of leads for recruiting.
Snapchat as an advertising platform allows for really specific targeting, which is ideal for getting your ad in front of the exact people you want to see it. You can break it down by basic demographics like age and gender, education level and location. You can also select highly specific interest and lifestyle targeting categories. For another one of our clients we target gamers within a certain age range, for example. 
One important thing to know about recruiting through Snapchat ads, however, is that if you are posting an employment ad, Snapchat will not allow you to target by gender or set an age maximum. This is because of equal employment opportunity laws that make it illegal to discriminate based on gender and age in hiring practices. Which is of course important–we don't want to discriminate! But it does make your targeting more broad than may be optimal in some cases.
But, the bright side is if you're specifically looking to hire a type of person who is more likely to be in that younger age group, since we know the platform's user base is so young, your job ad is still more likely to be seen by that younger demographic.
And if you're not recruiting for a job opening, and you just want to use Snapchat as an advertising platform, it's a great option for that, too.
Other Platforms to Consider
Social media can be a great way to recruit, but it's all about choosing the right platform for your business and the job you're hiring for, as well as the right platform for reaching the candidates you want. Here's a brief rundown of what we've discovered about different platforms' effectiveness for recruiting:
LinkedIn: great for recruiting (in fact, it's designed for that), but a broader age/experience range, and you probably won't find candidates for service industry jobs
Facebook: okay for job ads, but you might have more success with posting in groups, which is another approach we've been testing
Instagram: okay for certain jobs, and for younger candidates
Twitter: probably not great, unless it's a certain kind of job/company
TikTok: probably not great, unless it's a certain kind of job/company, and younger candidates
We are still very much in the testing and experimenting stage of this process, and our results are not yet conclusive, but we are gaining some interesting insights. 
If you want to learn more about how we're innovating with these ideas, or are just looking for someone to help out with digital marketing in general, we would be more than happy to help! Just give us a call at (253) 224-4891 or send an email to [email protected].